6 Best Places for Selling Aquarium Shrimp Online
Posted by on 06/01/2023
---
Whether you're a freshwater hobbyist looking to sell some high-grade cherry shrimp or a saltwater owner that's looking to offload some cleaner shrimp, selling aquarium shrimp online is a convenient alternative to selling them in person. 
While the process of selling online may seem straightforward at first, it's an uphill battle to get your aquarium shrimp in front of potential customers. Luckily, you can kick-start the process by selling your aquarium shrimp on a variety of different websites.
---
---
Selling Aquarium Shrimp Online
Before you make a sale online, you should know the correct way to prepare aquarium shrimp for shipment. Shipping livestock is a delicate process, and you'll need to closely monitor the weather and potential travel time.
Professionally-written descriptions, high-quality images, and reasonable pricing should be top of mind when advertising your aquarium shrimp online. If done correctly, you can turn this potential side hustle into a business of your own.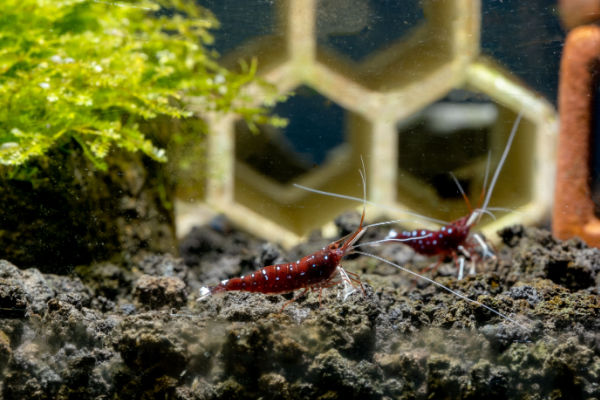 SritanaN/Shutterstock.com
Sulawesi are some of the most sought-after freshwater aquarium shrimp
Our 6 Favorite Places for Selling Aquarium Shrimp
Now that we've covered some fundamentals, here is our list of 6 places for selling aquarium shrimp online. Keep in mind that these are websites that are geared towards people in the United States. Let us know in the comments if you'd like a similar list created for options in your country.
Light Fish
Hobbyists and small businesses can list both freshwater and saltwater shrimp for free on our marketplace.
Sellers can set custom shipping policies, receive email alerts when orders have sold, and much more.
Other benefits to listing on our marketplace include:
No Listing Fees

No Transaction Fees

Payments Issued via PayPal

Listing Analytics

Seller Protection
We also have an active community forum where you can view best practices when it comes to shipping and packaging if you're new to selling online.
— OR —
eBay
eBay used to be the de-facto marketplace when it was incorporated in 1995. And in some ways - it still is. With some of the widest range of products available, it's no surprise that even aquarium shrimp can be sold on the platform.
Hobbyists looking to sell will face some fierce competition, as there are over 18 million sellers on the platform, but with no cost to list, hobbyists will benefit from the extra views this platform will provide. 
eBay: https://ebay.com
Craigslist
Craigslist allows the sale of virtually anything on their platform, and hobbyists can list their aquarium shrimp for purchase. However, Craigslist provides little in terms of buyer protection, so you'll need to do your best to determine whether or not a potential customer is trustworthy.
At the very least, creating a listing on Craigslist will get your shrimp some more exposure to customers. 
Craigslist: https://craigslist.org
Facebook Groups
Facebook Groups can be tricky. Facebook publicly banned the sale of live animals on their platform, but that's not stopping hobbyists from trading in their private aquarium groups.
Hobbyists should use caution, as technically it's a violation of their terms of service, but we still see listings created in these groups from time to time. 
Facebook Groups: https://www.facebook.com/groups/feed/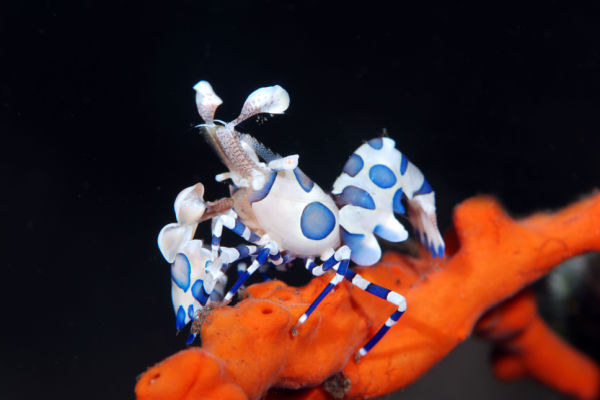 DiveIvanov/Shutterstock.com
Harlequin Shrimp are a favorite among saltwater hobbyists
Reddit's r/Aquaswap
One of the most active aquarium-related subreddits is r/Aquaswap, and hobbyists may already be familiar with this large forum.
Hobbyists can create listings on this subreddit, but similar to Craigslist, transactions are often managed in direct messages between users, meaning there's no buyer or seller protection.
Reddit's r/Aquaswap: https://reddit.com/r/aquaswap
Get Gills
Dan's fish's aquarium-related marketplace GetGills allows users to list their livestock for sale, and there's plenty of guidance over on their YouTube channel for hobbyists looking to learn the ins and outs of selling online.
Hobbyists looking to post their shrimp for sale should visit their website and help support this Wyoming-based establishment. 
Get Gills: https://www.getgills.com
Conclusion
Selling aquarium shrimp may seem difficult at first, but with the right promotion in place, you can successfully sell to other hobbyists online. Breeding and selling aquarium shrimp supports sustainability and can make you a substantial amount of money if done correctly.
Now that we've listed a few options for selling aquarium shrimp online, do you plan on selling them? Write to us in the comments below, and don't forget to visit our marketplace, where you can buy and sell aquarium shrimp with other hobbyists.