10 Best Places to Buy Plecos Online
Posted by on 10/11/2023
---
Known for their unique appearance and appetite for driftwood, plecos are some of the most sought-after fish in the freshwater hobby. Whether you're looking for a common pleco or a specific L-class, we're going to recommend 10 places where you can buy plecos online, and we'll even recommend additional options if you can't find the specific fish you're looking for.
---
---
Plecos
If you're new to purchasing plecos, you may notice the fish is identified by its L-classification number. This L-classifications system, the L being short for the fish's family name: Loricariidae, was created by the German aquarium magazine DATZ in the 1980s. The classification system is still widely used, but don't expect to find every pleco species in this classification system. Some plecos, such as The Green Dragon Bristlenose do not have an L-number, making certain species a bit more difficult to locate.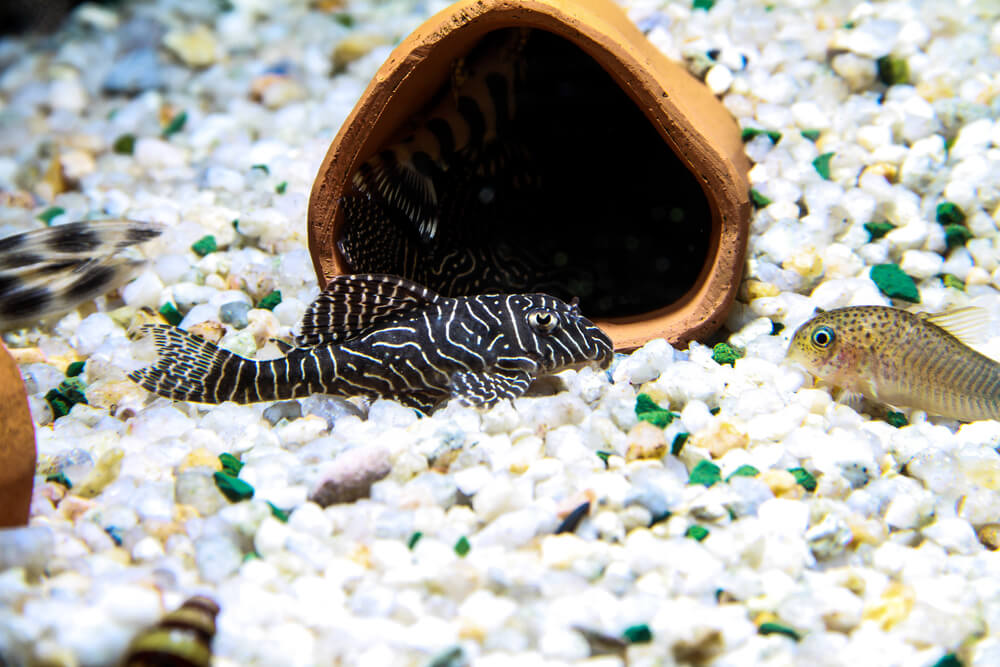 chonlasub woravichan/Shutterstock.com
An L333 Pleco
Our 10 Favorite Places to Buy Plecos Online
Now that we've covered the fundamentals with plecos, let's review 10 places where you can shop for them online.
Select Aquatics
While Greg Sage, owner of Select Aquatics often has limited supply, hobbyists looking to get their hands on some of his rare and unique plecos can visit his site to see what's available. 
Orders are placed exclusively via e-mail, preferably PayPal, as Greg no longer takes phone orders. Orders ship out of Colorado.
Shop Select Aquatics: http://www.selectaquatics.com/
Consolidated Fish Farms
Florida-based Consolidated Fish Farms has been in the aquarium hobby for almost 30 years, and while they may be best known for shipping their livestock to pet stores throughout the US, hobbyists can order specific fish, including Plecos, directly through their website.
Their Pleco supply is limited, but hobbyists may be able to find species such as the Royal, or L333 Pleco up for sale.
Shop Consolidated Fish Farms: https://consolidatedff.com/
Your Fish Store 
Another Florida-based business, Your Fish Store, offers Saltwater Fish, Corals, Freshwater Shrimp, and you guessed it - Plecos, all up for sale on their website. Hobbyists looking to place a large order can take advantage of their free shipping, which applies to orders over $150.
Shop Your Fish Store: https://yourfishstore.com
Wild Fish Tanks
Wild Fish Tanks specializes in freshwater livestock, and hobbyists can find Japanese rice fish, freshwater snails, African cichlids, guppies, plecos, and more for sale on their website.
Wild Fish Tanks also offers plenty of breeding supplies for hobbyists who want to try their hand at breeding some of their unique pleco strains. Orders ship from Florida.
Shop Wild Fish Tanks: https://www.wildfishtanks.com/
Tampa Bay Cichlids
Hobbyists may be familiar with Tampa Bay Cichlids for their wide variety of African cichlids, but this online fish store also specializes in other types of fish. Albino Bristlenose Plecos, Blue Eye Lemons, and Clown Plecos can be found on their e-commerce store.
Orders ship free from their Florida facility, as long as hobbyists spend at least $125.
Shop Tampa Bay Cichlids: https://www.tampabaycichlids.com/
Wet Spot Tropical
Aquarium store juggernaut Wet Spot Tropical seems to offer it all. From tetras to freshwater inverts, this Oregon-based business has plenty of options for hobbyists.
Hobbyists will find Plecos on their website, including the L018 Gold Nugget Pleco, L1777 Iriri Gold Nugget, and a few more up for grabs.
Shop Wet Spot Tropical: https://www.wetspottropicalfish.com/
Flip Aquatics
Best known for its wide selection of freshwater shrimp offerings, Flip Aquatics also offers aquatic plants, nanofish, and a small selection of plecos.
Albino Bristlenose Plecos, Clown Plecos, Calico Plecos, and Blue Eyed Lemons are up for sale on owner Robert Lupton's website.
Shop Flip Aquatics: https://flipaquatics.com/
Exotic Fish Shop
Owner Steve has been operating Exotic Fish Shop for quite a few years, and with over 30 years of experience in the industry, his freshwater fish offerings are some of the best. Customers are guaranteed live arrival, and orders ship out on Mondays, Tuesdays, and Wednesdays.
L091, L330, L191, and L128, are just a few of the many plecos for sale on Steve's website.
Exotic Fish Shop: https://exoticfishshop.net/
Discus Madness
New Jersey-based Discus Madness offers nationwide delivery, and hobbyists will be pleased to know that Discus aren't the only fish for sale from owner Mathias Scaglia. L144, L128, L168, and many more L-classified plecos are for sale on their website, which ship from their 4000 square foot showroom in Union, New Jersey.
Shop Discus Madness: https://www.discusmadness.com/
Dans Fish
Dans Fish has previously landed on our Best Places to Buy Guppies Online, and he's earned another spot on our Pleco list. Owner Dan operates out of the great state of Wisconsin and offers a wide variety of fish over on his website.
Super Red Bristlenose Plecos, Zebra Plecos, LDA031 (Mustard Spot Pleco), and Chocolate Zebras are just a small sample of the many plecos offered on his website. 
Shop Dans Fish: https://dansfish.com/
More Places to Shop
If you're looking for even more places to shop, you're in luck! Because we've built a massive list of over 250 online aquarium stores where you can shop for plecos online.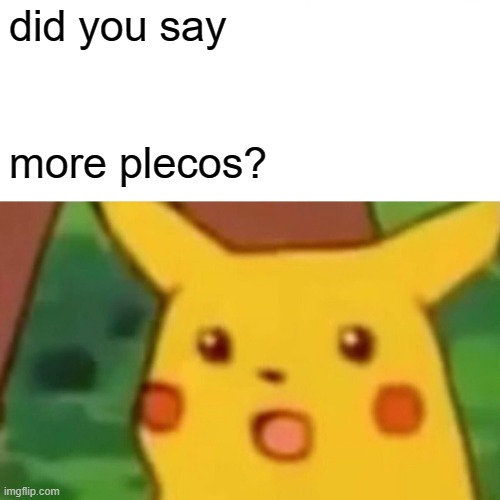 Best of all, you can sort the list by state, so that you can find and support aquatic businesses in your region.
Conclusion
That wraps up our list of the 10 best places to shop for plecos online. Now that we've provided you with quite a few options, do you have a favorite spot that didn't make the list?
Let us know in the comments below, and be sure to visit our marketplace, where you can buy directly from hobbyists just like yourself!