Top 5 Refugium Lights for Growing Chaetomorpha
Posted by on 4/17/2023
We use affiliate links and may receive a small commission on purchases.
---
Growing Chaetomorpha is often the go-to recommendation for saltwater aquarium hobbyists looking to make use of their refugiums. This algae's fast growth rate, combined with its ability to absorb nitrate and phosphate, can greatly improve the stability of a saltwater aquarium's ecosystem. 
Similar to other types of algae, Chaetomorpha requires light to grow, and hobbyists will want to provide a suitable light fixture. In this post, we'll discuss 5 potential refugium lights for growing chaetomorpha, and we'll also discuss some of the things you should consider before choosing a reliable light. 
---
---
Growing Chaetomorpha
Chaetomorpha is a fast-growing green algae that will absorb nutrients in the water column to fuel its growth. Hobbyists will typically grow large clumps of chaetomorpha in their refugium, which they will ultimately discard of. They'll then restart the cultivation process and repeat it as necessary (often for the duration of their tanks). 
Chaetomorpha is easy to grow and will show signs of deficiency when it's not receiving enough nutrients or too much or too little lighting. 
Luckily for hobbyists, Chaetomoprha can be grown successfully with both cheap and expensive lighting fixtures.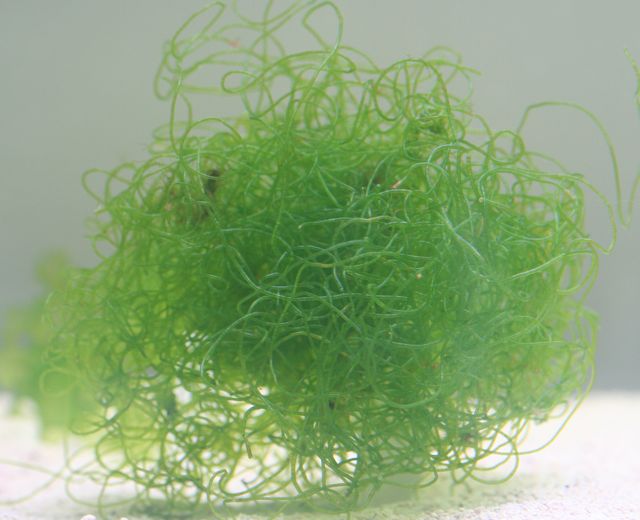 Tappinen/Wikimedia Commons
The Chaetomorpha genus comprises over 50 species
Considerations for Lighting
Hobbyists will want to consider the depths and widths of their refugiums when choosing between lighting fixtures. Light fixtures that emit a more narrow beam of light may penetrate deeper into thicker bushes of chaetomorpha but also have the potential to burn the portion of algae that's closest to the surface.
Other light fixtures may emit a wider, weaker, spread of light which may limit the growth rate of chaeto.
Still, for the majority of hobbyists, most lighting options rated for plant growth will successfully grow chaetomorpha.
Our Top 5
Light is the main driver when it comes to algae growth and can be thought of as a "throttle". Higher light intensities result in fast algae growth but require more nutrients to be available in the water column. Lower light intensities result in slower growth but require fewer available nutrients.
Here are 5 potential lighting options that you can use to successfully grow chaetomorpha in your refugium.
Kessil H160
The Kessil H160 is a popular LED grow light that will have no problems growing chaeto. It's an expensive fixture, selling for around $250, and is one of two popular alternatives for the Kessil H380, an older LED light widely praised by hobbyists, but now discontinued.
The light has 3 dials built into the unit that hobbyists can use to dial in light intensity and color spectrum. The light is rated for 18"x18" refugiums.
Keep in mind that you'll need a gooseneck mount sold separately to position the product correctly over your refugium.
Walmart
A Kessil H160 LED Light
Kessil A360X
Hobbyists looking to get their hands on one of the best refugium grow lights should look no further than Kessil's A360X Refugium LED grow light .
Rated for refugiums that are 36" x 36" in size, the light is also compatible with the A360X WiFi Dongle, giving you programmatic control via an iOS and Android app over your lighting intensity and duration.
The unit also comes with a metal-screw-based mounting bracket.
It's quite costly, running hobbyists for about $450. While it's probably overkill for most hobbyists, the convenience of having a high-quality programmable lighting fixture is certainly worth considering.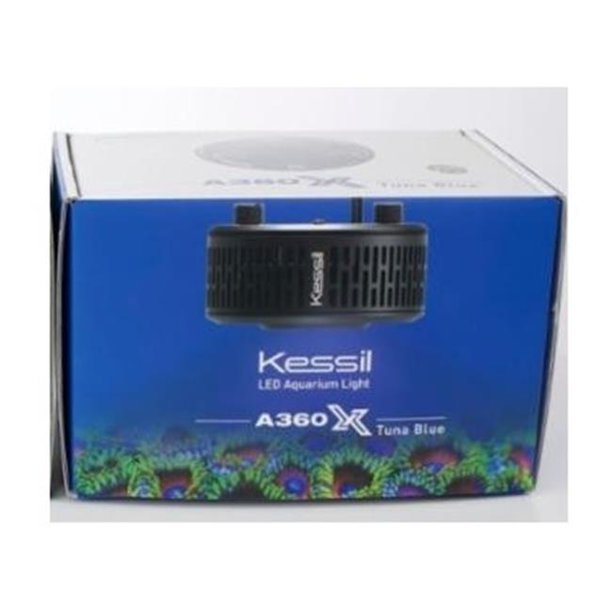 CANAGROW Full Spectrum LED Grow Lights for Indoor Plants
CANAGROW's LED grow light is a nice budget-friendly alternative for hobbyists looking to grow chaeto in a small refugium. While you may need to get creative when it comes to mounting the unit, the LED light is more than capable of growing chaetomorpha. 
Keep in mind you get what you pay for with these cheaper light fixtures. Your sump is in a high-humidity environment, it's possible that the fixture may short and need to be replaced. However, combined with a Smart Wi-Fi outlet , you have an affordable, high-tech, chaetomorpha grow setup that can easily be replaced if something goes awry.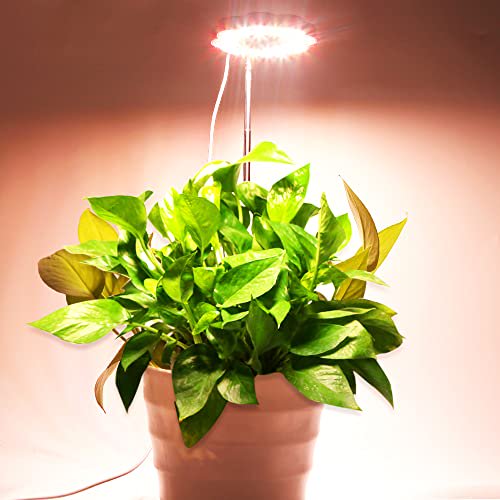 Walmart
The Canagrow Full Spectrum LED Light, perfectly capable of growing Chaetomorpha
Ecotech Marine Radion XR15 Freshwater PRO
Pennslyvania-based Ecotech Marine may be best known for their vortech powerheads , but their Radion XR15FW PRO G2 puts them in direct competition with Kessil's A360X.
The light is programmable through Ecotech's EcoSmart Live smart aquarium system, which can be accessed outside of your home network. Hobbyists will also need to purchase a mounting kit. Ecotech offers their Single Arm RMS mounting kit (sold separately), which should get the job done for using this light in a refugium setup.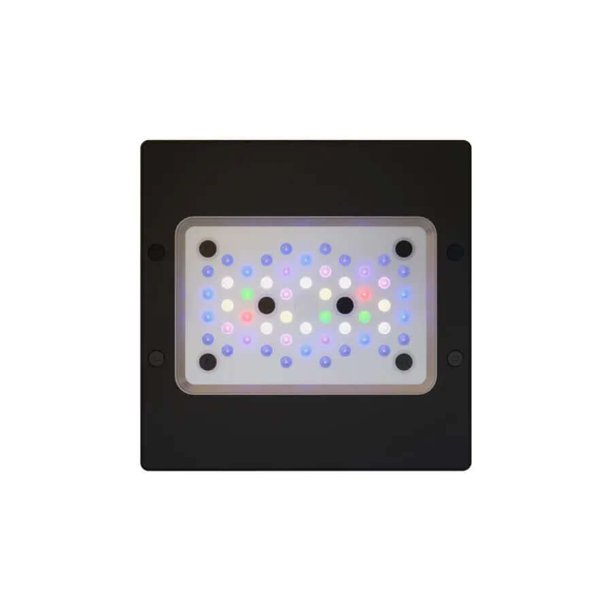 Walmart
Ecotech Marine's flagship XR 15 Pro Light
Lominie LED Aquarium Light
Last on our list is Lominie's budget-friendly aquarium light . This no-frills LED aquarium light comes with an in-line dimmer, and can be paired with a (not included) smart controller system for hobbyists looking to control the light from their smartphones.
While some of the higher-end lighting setups might be a better choice for massive refugiums, the Lominie LED aquarium light will work well for the casual marine hobbyist. Although it's not nearly as durable as some of the offerings from Kessil and Ecotech, priced at only $50, it can easily be replaced if it shorts or gets damaged by humidity.
Conclusion
As you can see, chaetomorpha growth rate and refugium size are important variables to consider when deciding on a suitable light fixture. For most hobbyists, any LED light suitable for plant growth is capable of growing chaetomorpha. 
But for aquarists who need a high rate of nutrient absorption from growing chaetomorpha at a fast rate, it may be more appealing to invest in a controllable lighting system that's capable of producing higher light intensities.
Let us know in the comments if you plan on investing in a high-end system, or you decide to go for a more budget-friendly alternative, and be sure to visit our marketplace where you can find refugium lights for sale by other hobbyists.