6 Best Places to Sell Coral Online
Posted by on 05/31/2023
---
Whether you're looking to sell torches, blastos or chalices, selling coral frags online is an attractive option for hobbyists looking to make some extra cash, while also promoting a more sustainable approach to reef keeping.
Luckily for hobbyists, there are quite a few options you can use to get your coral frags in front of potential customers. In this post, we'll recommend 6 great options for selling corals and anemones online.
---
---
Selling Coral Online
Hobbyists looking to sell their coral online should be well-versed in the best approaches to packing and shipping, and should monitor the weather conditions and travel time between the shipment's origin and destination. 
High-quality imagery, detailed descriptions, and a favorable online presence can turn this money-making side business into a full-blown enterprise, like Florida-based World Wide Corals . While many hobbyists may consider creating their e-commerce store, using a service like Shopify , hobbyists can bolster their online sales by selling on online groups and marketplaces.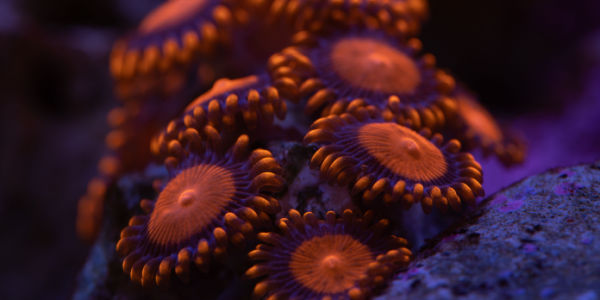 Celina Simone/Shutterstock.com
A small colony of zoanthid corals
Our 6 Favorite Places to Sell
Here are our 6 favorite places for selling coral online, but keep in mind these options are primarily geared towards people based in the United States. Let us know in the comments if you'd like a similar list created for options in your country.
Light Fish
Hobbyists and small businesses can list coral and anemones for free on our marketplace.
Sellers can set custom shipping policies, receive email alerts when orders have sold, and much more.
Other benefits to listing on our marketplace include:
No Listing Fees

No Transaction Fees

Payments Issued via PayPal

Listing Analytics

Seller Protection
We also have an active community forum where you can view best practices when it comes to shipping and packaging if you're new to selling online.
— OR —
eBay
First Incorporated in 1995 in San Jose, California. eBay is one of the largest online marketplaces out there. While it's starting to show its age a bit, hobbyists are still able to list coral on their platform.
However, sellers will have to fork over quite a bit of the sale - up to 15% on certain transactions.
eBay: https://ebay.com
Craigslist
It's no surprise that hobbyists can sell their coral on Craigslist, as the site allows the sale of virtually any product.
However, Craigslist is somewhat of a free for all when it comes to online transactions. Hobbyists should do everything in their power to determine whether or not a potential customer is legitimate or not before mailing a coral shipment.
Craigslist: https://craigslist.org
Facebook Groups
While only artificial coral is allowed on Facebook's Marketplace, there are quite a few public and private groups where hobbyists can sell live frags, but you may need to do some searching to find them.
One such example for hobbyists based out of California is the San Diego Reef Trader group.
Facebook Groups: https://www.facebook.com/groups/feed/
Reddit's r/Fragswap
While this subreddit isn't nearly as active as the freshwater hobby's r/Aquaswap, hobbyists can get a few extra eyes on their corals by posting to Reddit's r/Fragswap. 
Hobbyists typically manage the transaction through direct messages on the platform, so sellers should proceed with caution and verify the customer's Reddit account to prevent a scam.
Reddit's r/Fragswap: https://reddit.com/r/fragswap
Reef2Reef Marketplace
Saltwater aquarium community Reef2Reef has been a staple in the hobby since its inception, and their recently created marketplace allows hobbyists to create listings directly on their forum.
Hobbyists can buy and sell directly with other Reef2Reef users, but similar to Reddit's r/Fragswap, you'll want to sell to trustworthy accounts to avoid scams like chargebacks.
Reef2Reef Marketplace: https://www.reef2reef.com/marketplace/
Conclusion
Selling coral online can seem challenging. You'll be competing directly with established businesses that are well-versed in selling coral online. However, with good customer service, reliable shipment methods, and a determined mindset, you can create a fun and rewarding side business that may one day turn into an enterprise.
Now that we've provided a few options, do you plan on selling coral online? Let us know in the comment section below, and be sure to visit our very own marketplace, where you can buy and sell coral with other hobbyists.