6 Best Places to Sell Aquarium Fish Online
Posted by on 12/07/2022
---
Whether you're looking to re-home a pet or you're an avid fish breeder, you'll be pleased to know that there are quite a few options for selling fish online.
The internet has brought the aquarium hobby into the spotlight and with it comes a plethora of new options for hobbyists to connect and trade.
In this post, we're going to suggest 6 websites where you can sell your aquarium fish online.
---
---
Selling Aquarium Fish Online
The best places to sell aquarium fish online are marketplaces and social media platforms that cater to aquarium enthusiasts and hobbyists.
When it comes to selling aquarium fish online, you'll be faced with one of two choices. Will you ship your aquarium fish, or will you fulfill the order in person? As next-day and expedited shipping becomes more prevalent, online purchases have become commonplace in the hobby. Individual sellers and online businesses have become much better at ensuring our aquarium inhabitants are packaged and shipped safely, but local pick-up orders have also become a popular alternative.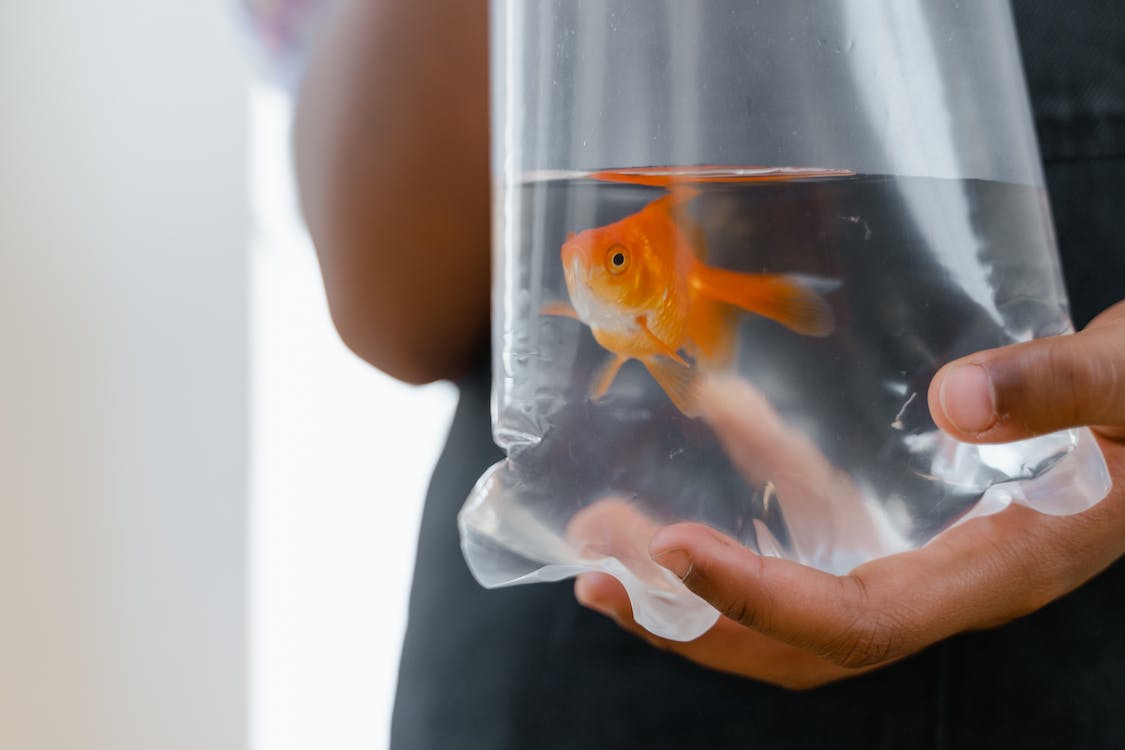 MART PRODUCTION/Pexels
Breather bags are used for shipping aquarium fish
Our 6 Favorite Places to Sell Aquarium Fish
If you're looking to sell your fish online or trade with other hobbyists, here are our 6 favorite websites that will have you covered.
Light Fish
Hobbyists and small businesses can list fish, coral, shrimp, or aquarium equipment for free on our marketplace.
Sellers can set their own shipping policies, receive e-mail alerts when orders have sold, and much more.
Other benefits to listing on our marketplace include:
No Listing Fees

No Transaction Fees

Payments Issued via PayPal

Listing Analytics

Seller Protection
We also have an active community forum where you can get feedback on shipping and packaging if you're new to selling online.
eBay
One of the most popular marketplaces in the world is eBay , and although this platform may look as old as the internet, it's still one of the largest communities out there.
For a fee, sellers can create listings and sell aquarium fish, shrimp, coral, and even aquatic plants. Unfortunately, there are a ton of existing sellers on eBay, so you'll be competing against many others on this platform.
Craigslist
If you've hunted for a good deal online before, then you've most likely heard of Craigslist . This website connects tons of people throughout the world who are looking to sell pretty much anything.
Unfortunately, there are a lot of scammers on Craigslist, so you'll always want to use this website with caution! While you may not be able to build a business by only using Craigslist, you'll still be able to get your fish in front of other hobbyists that might be looking for some fish.
Facebook Groups
While you can't sell fish directly on Facebook , you can join aquarium hobby groups that are specific to your region. In these groups, you'll be able to connect with others who might be interested in purchasing your aquarium fish.
Even though you can't sell fish directly in these groups, you'll be able to connect with people that might be interested in purchasing your aquarium fish outside of the Facebook platform.
Reddit's r/Aquaswap
One of the most popular websites on the internet is Reddit, a platform that operates similarly to most forums. It's no surprise that a site this large has plenty of subreddits dedicated to the aquarium hobby.
One of our favorites is r/Aquaswap , where you can sell and trade pretty much anything related to aquariums. Although you won't be able to purchase directly through Reddit, most users allow you to direct message them where you can make a deal.
Aquabid
If you've been in the hobby for a long time, chances are you've already heard of Aquabid . This message-board-based website connects buyers and sellers in the aquarium hobby.
Payments are handled outside of the platform, and you may notice an international presence here. Fish breeders from countries like Indonesia often list fish for sale on Aquabid.
Conclusion
Selling fish online may seem daunting at first, but once you learn the ins and outs of these marketplaces, you'll be able to start selling aquarium fish online in no time.
If you're looking to learn more about how to sell aquarium fish online, we discuss best practices for shipping livestock on our community forum, where you can meet and connect with other hobbyists.