5 Places to Sell Aquarium Plants Online
Posted by on 10/12/2023
---
Whether you're an entrepreneur or a hobbyist with a bunch of aquarium plants to sell, you have options when it comes to selling aquarium plants online. In this post, we'll recommend 5 places where you can get started selling aquatic plants online.
---
---
What to Know Before Selling
Before sending off a shipment of aquatic plants to a customer, you'll want to double-check to make sure that the plant isn't considered an environmentally invasive species. Luckily for planted tank hobbyists, the majority of plants found in the hobby are safe to sell throughout the U.S.
You'll also want to select healthy plants and alum-dip them before shipping. The process of alum dipping will kill off any pest snails that may hitchhike a ride on your aquatic plants. Additionally, you'll want to inspect your plants to make sure there isn't algae attached to them or worse - invasive aquatic plants such as Utricularia. We cover the shipping process in more detail in our guide, How to Ship Aquarium Plants.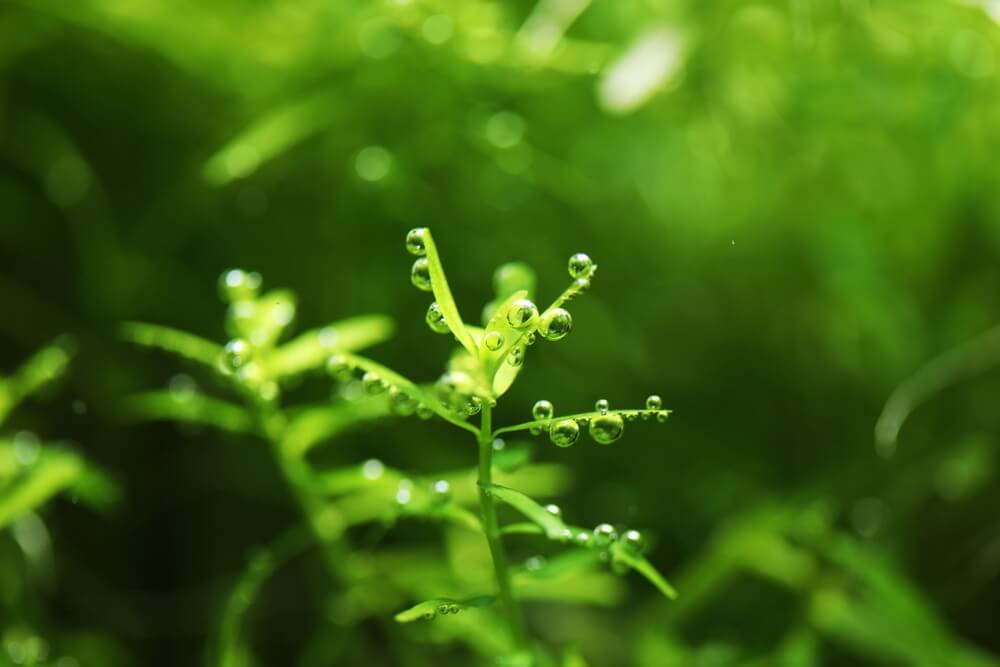 Pavaphon Supanantananont/Shutterstock.com
Rotala sp. Green
5 Places to Sell
Now that we've covered the basics, here are a few places where you can list your plants for sale. To maximize the reach of your listings, some hobbyists may choose to list their aquatic plants on multiple platforms at once.
eBay
Ever since its creation in 1995, eBay has been a go-to marketplace for millions of users. While the website is starting to show its age a bit, there are still plenty of users buying and selling on eBay's platform. Unless you have an established eBay account, it might be difficult to get your listings at the top of their search results, but over time, you can start to build up your trustworthiness on their platform.
Sell on eBay: http://www.ebay.com
Light Fish
Okay, I know what you're thinking - we're probably a bit biased because we're the ones writing this post. BUT - if you're looking for a convenient and easy place to list your aquarium plants for sale, check out our marketplace. We have hundreds of sellers listing everything from Dwarf Hairgrass to Rotala Indica, plus sellers get access to plenty of free features including:
Payments Issued via PayPal

Listing Analytics

Seller Protection
Sell on Light Fish: https://light.fish/become-a-seller
Reddit's r/Aquaswap
Reddit users may already be familiar with the r/Aquaswap subreddit, but for those new to Reddit, r/Aquaswap is a message board where users can post their aquatic plants for sale. Unfortunately, there are few safeguards in place to protect purchases and sales, so hobbyists will need to use their best judgment when deciding who to sell to.
Sell on Reddit's r/Aquaswap: https://www.reddit.com/r/AquaSwap/
Etsy
While Etsy originally launched as a marketplace geared towards the arts and crafts hobby, it has since expanded into additional product categories. Etsy has a staggering amount of users, and if you're looking to get your aquatic plants in front of a large audience, Etsy is a great option.
Similar to eBay, you'll need an established Etsy account to get in front of the most users possible. Otherwise, you'll need to work your way up to get in front of customers.
Sell on Etsy: https://www.etsy.com/
Facebook Marketplace
Facebook marketplace is a great option for those of us looking to snag deals on used furniture and appliances, but did you know you can also list aquatic plants? Similar to Reddit's r/Aquaswap, it's a bit of a free-for-all all when it comes to finding and selling to customers. Depending on where you live, there are quite a few plant swap Facebook groups where you can buy and sell with other local hobbyists.
Shop Facebook Marketplace: https://www.facebook.com/
Conclusion
As you can see, you have quite a few options when it comes to selling online. Whether you're just looking to make some extra cash, or you have dreams of becoming the next BucePlant, selling on multiple platforms is a great way to make the general public aware of your inventory.
Now that we've covered a few places, what has been your experience selling aquarium plants online? Let us know in the comments, and be sure to check out our marketplace, where you can buy from hobbyists selling plants just like yourself.