10 Best Places to Buy Coral Online
Posted by on 05/25/2023
---
Buying coral online can be a tricky endeavor, hobbyists will want to ensure that their purchase is well-packaged and shipped by a reputable online vendor, while also accounting for potential shipping delays and weather changes.
In this post, we'll recommend 10 of our favorite online vendors so that you can feel confident purchasing the next coral for your reef tank.
---
---
Our Favorites
The following list is geared towards reef tank hobbyists based in the United States. However, if you're interested in seeing a similar list made for your country, let us know in the comments below.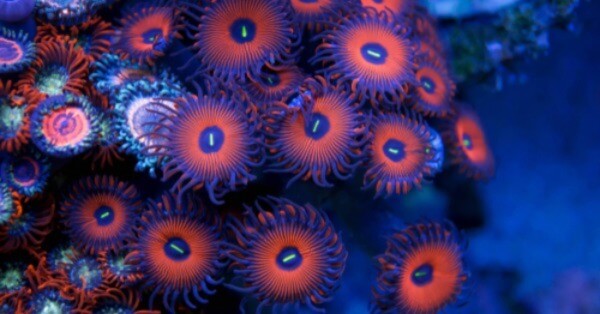 twinsmom/Shutterstock.com
A colony of zoanthids
Biota
Florida-based Biota may be best known for its captive-bred fish collection, but this business and research facility also offers a small selection of WYSIWYG (what you see is what you get) corals on their website. 
Biota is a leader in captive-bred research, so hobbyists can shop with confidence knowing that their purchase may result in a new captive-bred species.
Biota: https://www.thebiotagroup.com/
5th Alarm Corals
Run by two NYC firemen, 5th Alarm Corals offers a wide variety of WYSIWYG corals. While most of the offerings on their website consist of SPS corals, they do occasionally have LPS corals go up for sale.
Hobbyists looking to spend a bit more can purchase some of their mother colonies and can land free shipping on orders over $350.
5th Alarm Corals: https://5thalarmcorals.com/
Aqua Ops
Based out of Texas, veteran-owned Aqua Ops has an excellent collection of rare and unique corals. New customers can take advantage of a 10% off coupon, and shipping is free on orders over $300.
Torches, chalices, and zoas, are just a few of the many options available on Aqua Ops's website.
Aqua Ops: https://aqua-ops.com/
Jason Fox Signature Corals
Jason Fox is a known name among coral enthusiasts and for good reason. His collection of exotic corals is expansive, and hobbyists will find hundreds of corals up for sale on his website.
Hobbyists in the lower 48 can pick up free shipping on orders over $250, which get sent via FedEx Overnight shipping.
Jason Fox Signature Corals: https://jasonfoxsignaturecorals.com/
Queen City Corals
Based out of Charlotte North Carolina, Queen City Corals specializes in LPS, SPS, anemones, and soft corals. We're huge fans of their selection, and we've even collaborated with them on some of our coral care guides. 
Hobbyists should be on the lookout for holiday deals, and shipping is free with an order minimum of $299.
Queen City Corals: https://www.queencitycorals.com/
ReefStable
Hobbyists may already be familiar with John's popular reefkeeping blog, but knowledge isn't the only thing he's sharing on his website.
Hobbyists can pick up some of John's offerings which include favia, zoas, torches, and even chaetomorpha for their refugiums. Best of all, shipping is free on orders over $250.
ReefStable: https://reefstable.com/
Pirates Reef Corals
Florida-based Pirates Reef Corals offer a nice selection of Cut to Order LPS and SPS corals. Hobbyists can find brightly-colored acropora, torches, goniopora, and rainbow-colored blastomussa all up for grabs on their e-commerce website.
Corals ship free on orders over $350 and also include a pair of their blue filter glasses as a bonus.
Pirates Reef Corals: https://www.piratesreefcorals.com/
Jersey Corals
Operating out of a warehouse in Paterson, New Jersey, hobbyists can pick from hundreds of WYSIWYG corals, which include acans, chalices, and brain corals.
Corals ship overnight with a live arrival guarantee. While they do run deals regularly, you'll have to pay out of pocket for shipping.
Jersey Corals: https://jerseycorals.com/
TCK Corals
Based out of New York, TCK Corals offers a wide selection of WYSIWYG corals. Torches, goniopora, and montipora are just a few of the many offerings available on their website, and they even offer auction-based purchases for hobbyists looking to score a deal.
Hobbyists will pay out of pocket for shipping costs, but new customers can refer a friend to receive a discount.
TCK Corals: https://tckcorals.com/
Black Label Aquatics
Formed by former fish store owner Jake Wand and reef hobbyist FarmerTy, Black Label Aquatics offers unique LPS, SPS, and soft corals, all shipped from their Texas-based facility.
Orders over $300 ship free, and they frequently mark down some of their WYSIWYG offerings for reefers looking to save a few bucks on their next coral. Hobbyists may also appreciate their virtual gallery, which showcases some of the nicest pieces of corals they've sold to date.
Black Label Aquatics: https://www.blacklabelaquatics.com/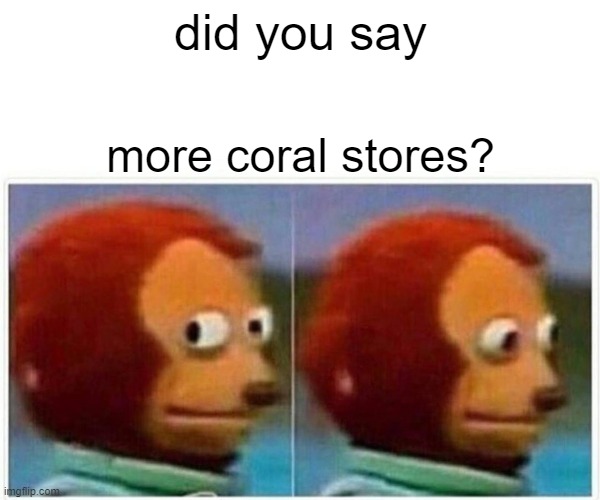 More Places to Shop for Corals
Luckily for those of us in the reef-keeping hobby, there is no shortage of online stores that specialize in shipping coral. While this list covers some of our favorite options, there are hundreds of other options out there. To make shopping a bit easier, we compiled a list of over 250+ online aquarium stores that specialize in selling corals, saltwater fish, aquarium equipment, and more.
We keep the list regularly updated, and we've called out each store's shipping origin so that you can find the nearest vendors in your area.
Conclusion
With the sheer amount of color variation between different types of coral, it's not surprising that reef enthusiasts have plenty to choose from when shopping online. Before purchasing, we strongly recommend factoring in travel time and weather, so that you can do your best to ensure a safe delivery.
Do you have a favorite online coral vendor? Let us know in the comments below, and be sure to visit our marketplace where you can pick up your next piece of coral directly from other hobbyists.