10 Best Places to Buy Saltwater Fish Online
Posted by on 05/22/2023
---
Purchasing tropical fish online can be a daunting task. As a customer, you'll want to evaluate the trustworthiness of an online aquarium store, as well as the potential travel time your fish may endure until they reach their destination.
Luckily, as shipping providers increase their efficiency shipping tropical fish has become a much more safe and legitimate practice.
Still, as a customer, you'll want to be aware of the online aquarium store's shipping origin, potential weather, and travel time before making an educated purchase. In this post, we'll recommend 10 places where you can purchase tropical fish online.
---
---
Our Top 10
Keep in mind that all of these businesses are based out of the United States Here are 10 of our favorite places for purchasing saltwater aquariums online.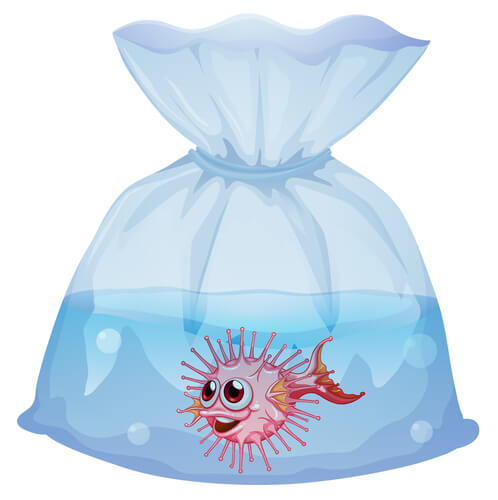 GraphicsRF.com/Shutterstock.com
Breather bags are used for shipping aquarium fish
Cultivated Reef
Shipping out of the state of Maine, Cultivated Reef specializes in captive-bred fish. Potential customers can shop with confidence knowing their fish haven't been removed directly from the ocean.
Plus, they run doorbuster deals directly on their homepage for those looking to save a few bucks on their next aquarium-related purchase.
Cultivated Reef: https://cultivatedreef.com/
Biota
Based out of Florida, Biota is known for being a leader in sustainable aquaculture. Not only do they work directly with universities and government agencies, but these folks also run their very own research division, which has resulted in quite a few breakthroughs, such as the first yellow tangs bred in captivity .
Hobbyists can purchase directly from their online store, potentially funding the next captive-bred species.
Biota: https://www.thebiotagroup.com/
Marine Collectors
If you're looking for rare and exotic fish, look no further than Marine Collectors. True to their name, they offer a wide variety of unique-looking and hard-to-find species.
Hobbyists will likely need to open up their wallets to make a purchase, as some of their fish command high price tags, but for some collectors, the cost is more than worth it. Marine Collectors ships their fish from California
Marine Collectors: https://www.marinecollectors.com/
Jersey Corals
Hobbyists on the east coast may already be familiar with Jersey Corals, but this NJ-based business ships much more than just Blastomussa and Euphyllia.
Jersey Corals offer many of the popular clownfish color morphs, and may even have the hard-to-find gem tang up for sale. Be sure to give them a visit.
Jersey Corals: https://jerseycorals.com/
NYAquatic
Michael's Yonker-based business, NYAquatic has been in the saltwater hobby for over 15 years and it shows. With arguably the most entertaining Instagram account , NYAquatic has a consistent rotation of saltwater aquarium fish moving in and out of their doors.
NYAquatic: https://www.nyaquatic.com/
Strikers Reefing Co
Shipping out of California, Strikers Reefing Co offers free shipping on all orders, and quarantines fish for up to 2 months before marking them as shipment-ready.
Hobbyists will appreciate some of their clownfish offerings, but fish isn't the only thing Strikers Reefing Co sells, they also offer a few corals and inverts for hobbyists looking to round out their tanks.
Strikers Reefing Co: https://strikersreefing.com/
Poma Labs
Built by marine biologist Dr. Matt Wittenrich, Poma Labs sells a small selection of captive-bred Angelfish, which ship with a unique Certificate of Identity, ensuring the fish is captive-bred.
All orders shipped come with a 30-day guarantee, but if needed, you'll need to pay out of pocket to cover the shipping expense once more.
Poma Labs: https://pomalabs.com
Fishotel
Offering a small selection of quarantined fish, Fishotel ships directly out of Minnesota. Hobbyists who are currently treating any sick fish in quarantine will be pleased to know that Fishotel also sells small jars of Praziquantel and Fenbendazole, two common treatments for Flukes, Black Ich, and intestinal worms.
Fishotel: https://fishotel.com
Harry's Marine Life
California-based Harry's Marine Life offers saltwater fish, inverts, coral, and much more. Hobbyists can choose from a selection of both quarantined and non-quarantined fish, and can even score deals on auctioned-off corals if they're looking to build out a reef tank.
Harry's Marine Life: https://harrysmarinelife.com/
The Clownfish Shop
Missouri-based The Clownfish Shop only sells what they breed - and that's clownfish. The designer colors they offer are all quite affordable, with some variants going for as low as $25.
Be sure to give them a visit if you're looking for a clownfish to pair up with a unique anemone, such as the black widow.
The Clownfish Shop https://theclownfishshop.com/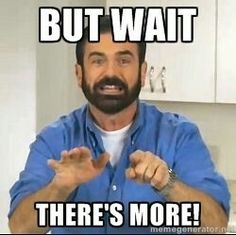 More Places to Buy
Looking for more places to buy from? While the above are some great choices for purchasing online, there are still plenty of more options for customers looking to shop online. That's why we've compiled a massive list of over 250+ online aquarium stores where you can shop for tropical fish.
Best of all, you can search the list by shipping origin state, so you can find aquarium stores that offer shipping nearby!
Conclusion
As you can see, there is no shortage of options to choose from when it comes to purchasing saltwater fish online. Just make sure you're well-educated in any shipping policies, and keep a close eye on the weather conditions in your area to ensure a successful shipment.
Let us know if you plan on ordering from some of the vendors we've mentioned in the comments, and be sure to check out our marketplace, where you can buy directly from other hobbyists in the saltwater aquarium community.