10 Places to Buy Freshwater Aquarium Fish Online
Posted by on 05/23/2023
---
If you're hunting for the best places to buy aquarium fish online, you may have already come across some of the big brands. Petco, LiveAquaria, and even eBay offer fish for sale, but did you know that there are tons of other small businesses that specialize in shipping fish throughout the United States?
In this post, we'll recommend 10 excellent options where you can buy freshwater aquarium fish online. If you're in search of saltwater fish, we have you covered in another one of our blog posts: 10 Best Places to Buy Saltwater Fish Online
---
---
Our Top 10
Hobbyists should be aware that the following ship freshwater fish within the United States.
Here are 10 excellent options, in no particular order.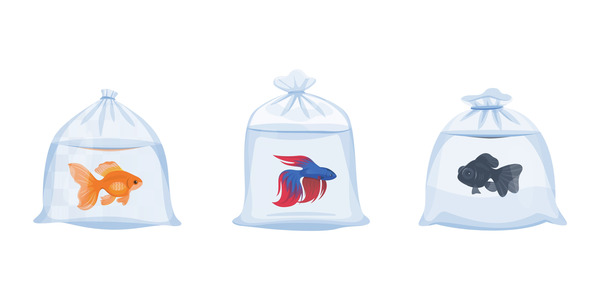 GraphicsRF.com/Shutterstock.com
Freshwater fish are shipped using breather bags to ensure their safety
Imperial Tropicals
Cichlid lovers may already be aware of Imperial Tropicals. Based out of Florida, Imperial Tropicals offers cichlids, rainbowfish, tetras, and many more freshwater species. In operation since 1970, Imperial Tropicals is a staple in the hobby, although they originally dealt exclusively with wholesalers, they've now expanded to sell directly to hobbyists.
Imperial Tropicals: https://imperialtropicals.com/
Aquatic Motiv
Shipping straight from the great state of Texas, Aquatic Motiv focuses primarily on aquatic plants and freshwater inverts, but they do have a small number of betta color morphs available. Expect to find some of the more common bettas, as well as the more rare Galaxy Koi color variant.
If you're in the market for a unique-looking betta, look no further than Aquatic Motiv.
Aquatic Motiv: https://aquaticmotiv.com/
Bishop Aquatics
One glance at Bishop Aquatics's logo, and it's clear that they're lovers of all things guppies. Shipping out of Arizona, hobbyists can expect to find a small selection of rare and unique guppy color strains. Best of all, they run sales quite frequently, and you can toss in a few aquatic plants for just a few extra bucks (oh - and they also offer free shipping on all orders over $100, a great deal!).
Bishop Aquatics: https://bishopaquatics.com/
Daku Aquatics
If you're an active user on some of the aquarium subreddits on Reddit.com, chances are you may have already seen some of Daku's listings.
While they specialize mostly in rare aquatic plants and Neocaridina shrimp, they do occasionally have rams, and the uncommon medaka ricefish up for sale. Shipping out of Florida, be sure to give Daku Aquatics a visit.
Daku Aquatics: https://www.dakuaquatics.com/
Angelmania
Freshwater angelfish have somewhat of a cult following, and once you go down the rabbit hole of angelfish color morphs, it's easy to understand why. There is a large variety of colors, patterns, and shapes that these fish are capable of producing, and Angelmania focuses on just that.
Family-owned and operated, hobbyists looking to pick up an Angelfish for their freshwater tank should check out Angelmania's inventory. 
Angelmania: https://angelmania.net/
Jack Wattley Discus
A legendary name in Discus-keeping, Jack Wattley's business has since been operated by long-term friend Gabriel Posada.
Local to Miami Florida, Jack Wattley's discus are some of the best in the hobby, and they have a wide variety of rare color strains, including the blue diamond discus. Hobbyists looking to order a Discus should check out their inventory, but be sure to have a large enough tank and acclimation plan in place before purchasing such sensitive fish.  
Jack Wattley Discus: https://wattleydiscus.com/
Michael's Fish Room
Pennsylvania aquarist Michael may be most famous for his YouTube videos , but hobbyists will also be pleased to know he offers many of the fish he breeds directly on his website. 
Cories, guppies, plecos, and tetras are just a few of the many offerings you can find over on micahelsfishroom.com, and you can even show your support by picking up a branded t-shirt.
Michael's Fish Room: https://michaelsfishroom.com/
Trin's Tropical Fish
Based in Ohio, Trin's Tropical Fish offers a wide variety of freshwater fish for shipment. Angelfish, loaches, plecos, barbs, cichlids, and even piranhas (assuming they're legal in your state) are up for sale on Trin's Tropical Fish's website. 
Hobbyists should be aware that Trin runs the entire business by himself, and should be well-versed in his Shipping & Guarantee policy before ordering.
Trin's Tropical Fish: https://trinsfish.com/
Twin Cities Guppies
Guppy lovers rejoice! Twin Cities Guppies ships plenty of fish out of their Minnesota location. Rare guppy color strains, such as the Full Gold and Purple Blue Mosaic can be found for sale on their website, and are always in high demand.
Twin Cities Guppies: https://twincitiesguppies.com/
Aquascaping Supply
Rick and Kevin head up Florida's Aquascaping Supply and specialize in all things aquascaping including freshwater fish.
With sustainability in mind, hobbyists can expect to find a small selection of nano fish, as well as a few inverts, including the popular blue dream shrimp.
Aquascaping Supply: https://aquascapingsupply.com/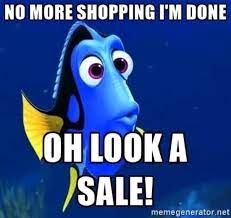 More Places to Buy
That wraps up our list, but luckily for hobbyists, there are tons of other online aquarium stores to choose from. If you're looking for some additional options, we built a massive list of over 250 online aquarium stores.
We even called out each store's shipping location so that you can hunt for deals local to your area!
Conclusion
Many people may not realize that they can shop for freshwater aquarium fish online. Luckily, for those of us keeping freshwater aquariums at home, there is no shortage of potential vendors to choose from. Just be sure to be well-versed in a store's shipping policies, and keep a close eye on weather and potential transit time. 
Comment down below if you have a favorite online fish store, and be sure to check out our marketplace, where you can buy directly from others in the freshwater hobby.